"We have first-hand experience of creating wildflower meadows that attract oodles of wildlife, and we've seen how quickly nature sets up home if you build the right habitat. We want to help you do that too!"
We're a small, family-run business but we dream big!
Together with our four horses, two rescue donkeys, two dogs, our mischievous old cat plus our flock of chickens and a few hundred bees, we make up the team here at Wildahome in the stunningly beautiful county of Powys in Wales.
Our vision is to help create a brightly-coloured patchwork quilt of wildflower meadows, stretching the length and breadth of the UK, providing essential habitat for British wildlife and bringing joy to the lives of nature-lovers everywhere. We also believe it's entirely possible – if we all work together.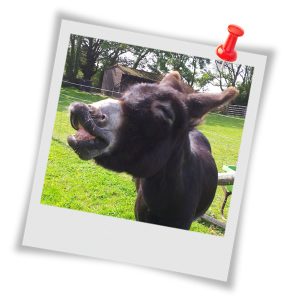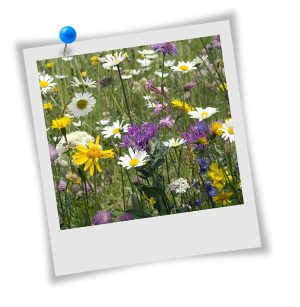 Wildahome was born out of our family passion for nature and conservation work. Our previous home was in North Devon, where, in 2005, we found ourselves as farming novices on 54 acres of land. We wanted to create a sustainable business that positively impacted the local environment, but we weren't quite sure where to start.

Luckily we had good neighbours. It turned out that our farm was sandwiched between the two sites that made up the Dunsdon Nature Reserve and there was an exciting opportunity for us to take part in a major grassland restoration project.

With the Devon Wildlife Trust's help, we converted 30 acres to Culm grassland, a rare type of habitat made up of purple moor grass and rush pasture, which provides a home for hundreds of species including dormice, marsh fritillary butterflies and barn owls. We planted hedgerows, broadcast wildflower seeds, and with the help of some friendly Highland cattle who kept the habitat lightly grazed, the rewilding process began.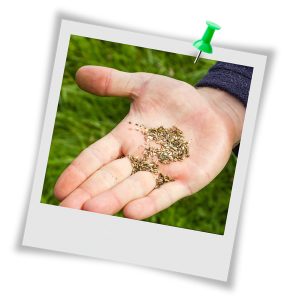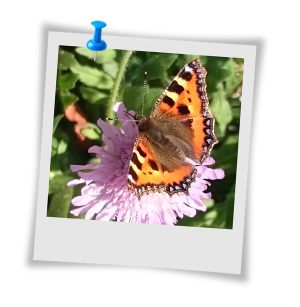 We watched in amazement as the fields became alive. The wildflowers took hold, their bright rainbow colours dotting the meadows, and on a sunny day, the buzzing of thousands of insects was incredible. And it wasn't just the pollinators who came. The uncut meadow grass provided the ideal habitat for small mammals, and further up the food chain, those that prey on them.

We'll never forget the arrival of our first pair of nesting barn owls who took up residency in an old (stone) barn on the farm. We carefully installed a camera into their nest box so that we could watch these incredible birds raise their two chicks. What an honour that was! The owlcams were also a big hit with our guests who came to stay in our holiday cottage and eco glamping pods that we built on the farm.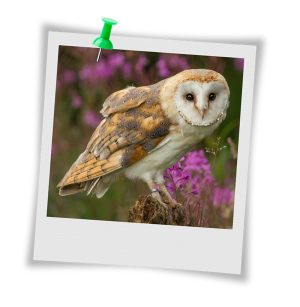 Fast-forward a few years, and we have now relocated to our beautiful, wild home in the Cambrian mountains where sleek brown hares zig-zag across the hillside and red kites soar over our heads. We've started sowing new wildflower meadows and can't wait to see what wildlife will come.
We continue to work with the Devon Wildlife Trust, jointly managing 32 acres of woodland and wildflower meadows at Dunsdon Farm where we gather annual wildflower seed harvests. We learned a lot from our experience of running a sustainable rural holiday business alongside a conservation project.
We discovered that businesses can positively impact the environment, and we learned that many other people share our passion for nature and the great outdoors. Being able to enjoy the abundance of nature at Dunsdon Farm added to our holiday guests' experience, and we received some great feedback.
We got excited – imagining the potential of more businesses building habitats for biodiversity and wondering how we could help.