The Wildahome – Wildflower Seed Mat is made up of two layers of biodegradable compartmentalised paper with wildflower seeds between them. When laid onto prepared soil and covered with a thin layer of clean soil or compost the mat will suppress weeds and encourage germination of flower seeds in the mat.
It provides a cost effective, quick and efficient way of spreading seed to create a wildflower lawn or area, whether in a domestic garden, holiday park or housing development site.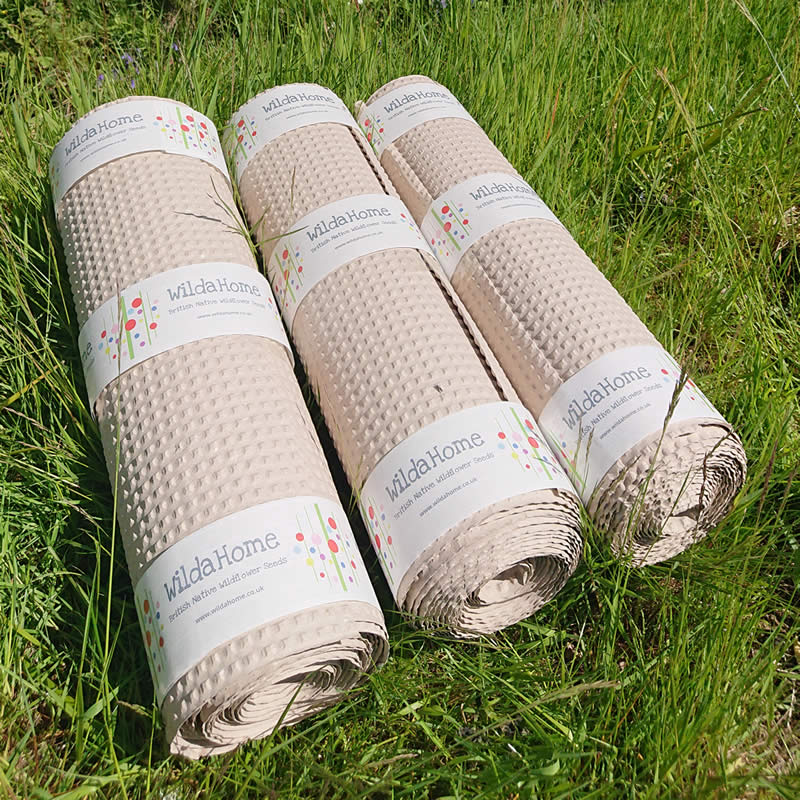 Supplied in 5m rolls (giving 2.5 sqm coverage)
Choose from either 100% Wildflower seed mix or 80/20 (with grass) mixes
We can also make up bespoke mixes, where species selection is important.